The best luxury home plans are
designed with unique custom features.

While we try to give each of our clients a unique and quality home design, a set of luxury home plans give us the opportunity to add some extra design touches and creativity to a house - without the worry of budget restrictions. Most people must balance lavish design ideas and features with the reality of having a fixed financial budget to work with.
Every home can be designed with unique and special features. However, luxury home plans tend to skew the cost equation heavily in favor of luxury items and "cost-no-object" design.

On this page, you will find a number of photos featuring a luxury residence. The dream home plan pictured below was designed for a client of ours in Bonsall, California. It is nearly 12,000 square feet in size, and is a partial 3-story home.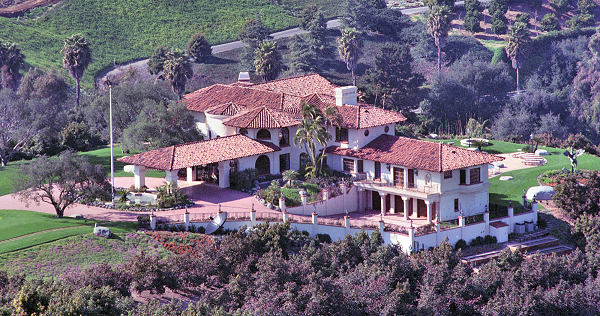 Hilltop view of a luxury residence in Bonsall, California. This
home was built by Weir Brothers Construction Company.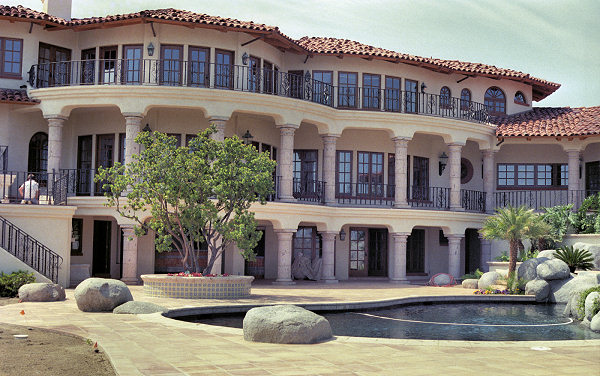 Three-story portion of this house - middle section of home.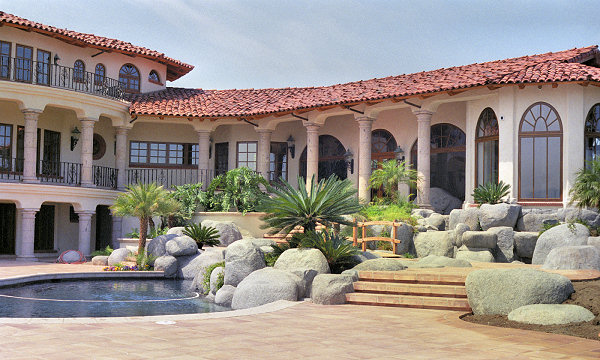 View of house looking toward the Family Room wing.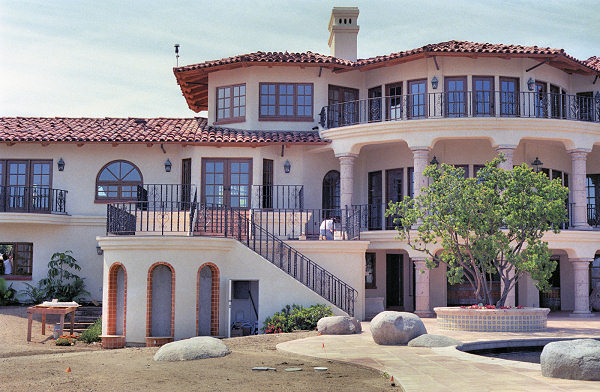 View of the guest wing portion of the house.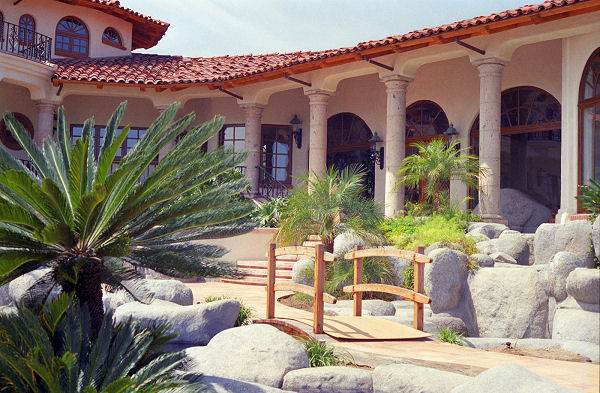 View of walking bridge over pool area off of Family Room wing.
The original preliminary house plan for this residence is shown below. Dream home plans incorporate many unique design ideas into a house, and this one was no exception. One of the unique features which we incorporated into this set of luxury house plans is a large boulder which sits partly inside and partly outside the Family Room. A large window is above the rock and extends down to the boulder. A groove was cut into the rock so the glass would fit snugly in place.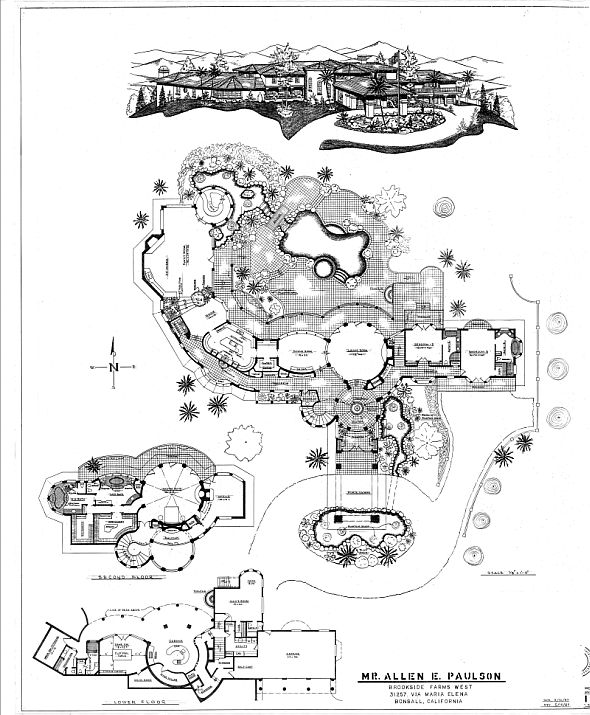 The preliminary plan - drawn at one-eighth inch scale.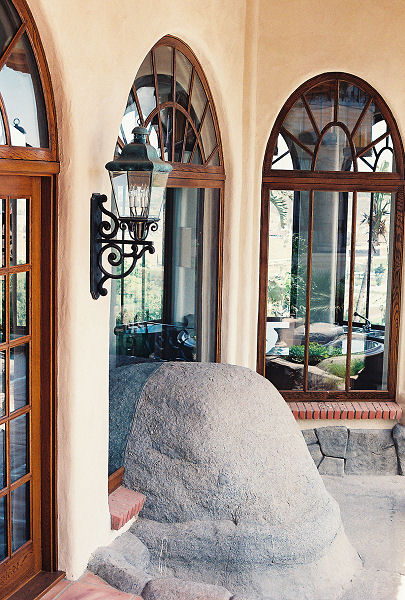 This is a view of the large boulder which is part
inside and part outside the Family Room.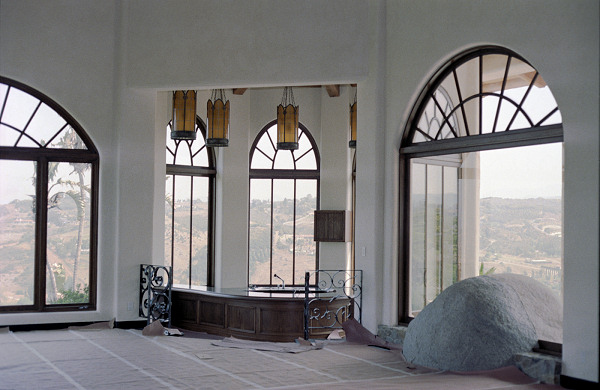 This is a view of the same boulder as seen
from inside the Family Room.
This home also features an elevator for access to all three floors, and a wine cellar on the ground floor. Also on the ground floor is a large game room and a pool cabana barbecue area with a built-in pizza oven.
For more photos of this luxury residence, please click here.

Luxury home plans all begin with the preliminary design and drawings. It is that beginning stage which ultimately leads to the finished product seen here.
Other luxury home building styles include:

Tuscan home design

Mediterranean home design

Country French home design
To return to our home page, click here.
Copyright 2007-2023 Minkler-House-Plans.com
All plans and photos are copyright protected. All rights reserved.