Authentic Tuscan home design
is a popular architectural style.

The appeal of owning an Italian villa nestled in the hills leads many people to a Tuscan home design. And a quality set of Tuscan house plans is needed first in order to achieve that dream.
Authentic Tuscan architecture normally features tall, narrow wood-framed windows along with the use of window shutters. Many Tuscan style homes also have an enclosed courtyard. Most of the Tuscan style homes have a stucco exterior, and a large number also include some stone.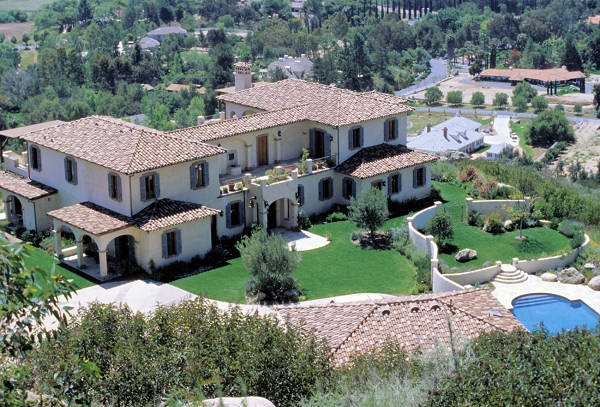 This Tuscan style home is over 5,500 square feet in size and is located in Saratoga Estates, Bonsall, California. It was built by Mike Pierce. We also did the plans for the two homes pictured at right in the distance. The closest one (with the gray roof)
was also built by Mike Pierce.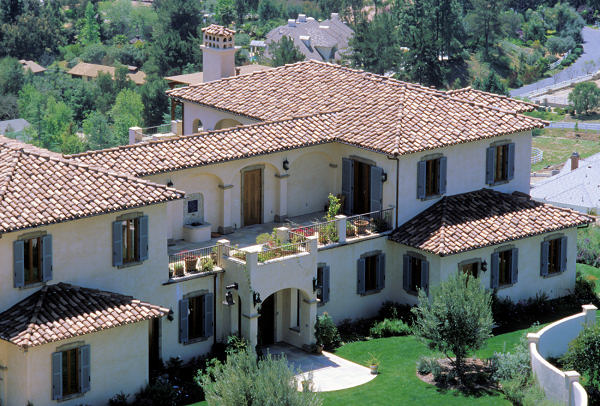 Close-up front view of Tuscan residence.
View of front entrance gate and driveway which leads
to this hilltop Tuscan home.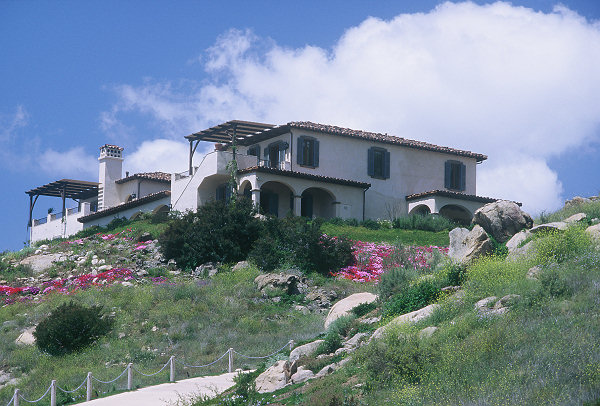 Closer view of end and back side of Tuscan house.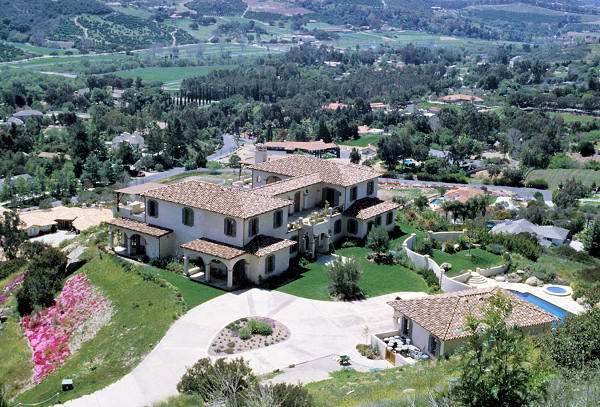 View of home and detached garage showing upper driveway area.
There are some similarities between Mediterranean home design and Tuscan home design. However, authentic Tuscan architecture tends to be a little less busy or intricate in appearance. And that basic "Italian villa" approach has worked well for many, many years.
Other popular home building styles include:

Country French home design

Mediterranean home design

Spanish Mediterranean home design

English Tudor home design
You can search the web or the pages of this
site using the Google search box below.
To return to our home page, click here.
Copyright 2007-2023 Minkler-House-Plans.com
All plans and photos are copyright protected. All rights reserved.