A high quality custom home plan leads
to a beautiful completed residence.

Hundreds of clients have had us design a custom home plan for them over the years. While we do have some pictures of houses that we have drawn, we do not have photos of every different style. Our time in the field with a camera has been limited. However, we can show you plans of most different styles and types of homes, and we hope to continue adding photos to this website from time to time. So please check back frequently to see new photos listed.

The following pictures are a small sampling of our custom home plan designs.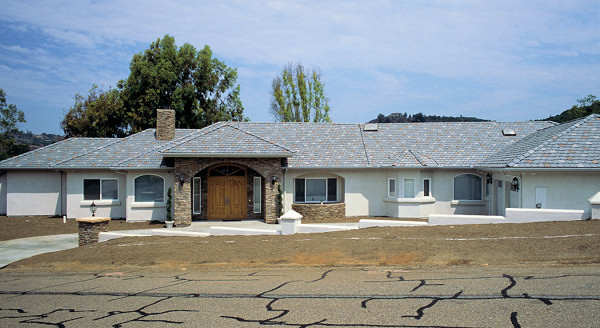 Contemporary home design located on the edge of a golf course in Fallbrook, California. It is approximately 2,500 square feet in size. This home was built by Mike Pierce.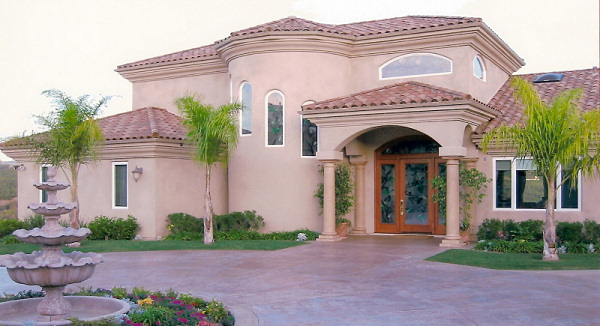 Mediterranean style home located on a hill in Fallbrook, California. This home is over 6,000 square feet in size and features an underground wine cellar. It was built by Jeff Brand.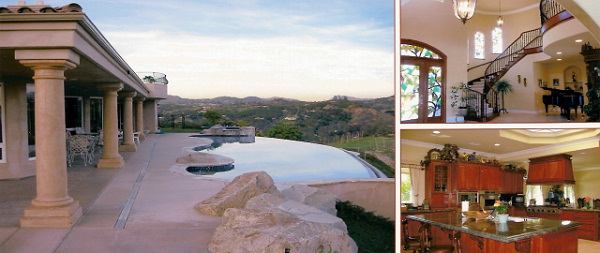 Back view and interiors of the same Mediterranean style home.
The patio area features a disappearing edge swimming pool.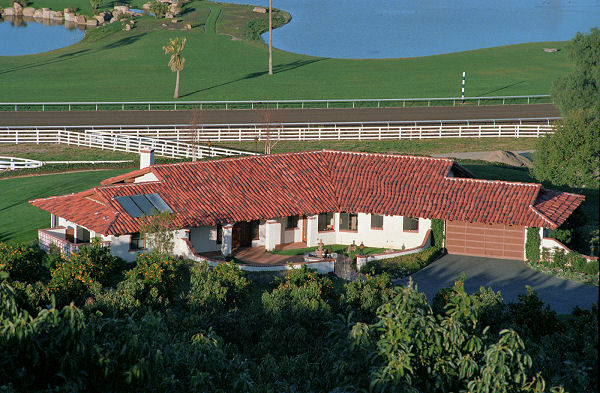 Ranch style home located in Bonsall, California. It is a
little over 2,000 square feet in size. Built by Don Kraft.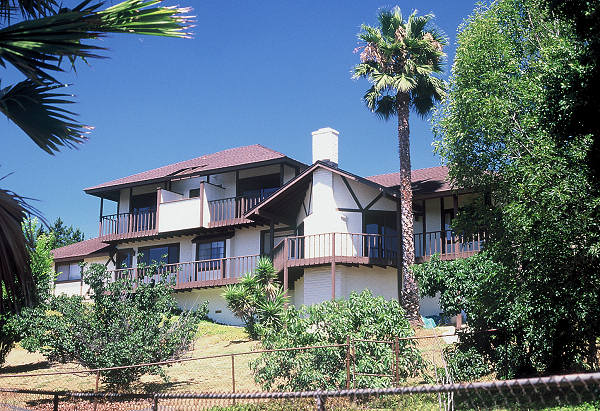 2,500 square foot home located in Escondido, California. It looks larger because it is built on a sloping lot. Often a custom home plan can be designed to appear larger than it actually is.
Spanish style home located in Bear Creek Golf Resort, Murrieta, California. It is 3,500 square feet in size and also has a large guest house in addition to the main house. This home was built by Burch Construction.

This is a large Ranch style home (approximately 6,700 square feet in size) located in Rolling Hills Estates, Fallbrook, California.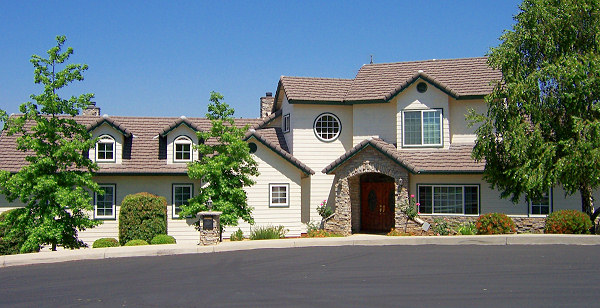 This two-story home is approximately 3,150 square feet in size and is located in Fallbrook, California. It was built by Mike Pierce.
A good custom home plan starts the ball rolling in the house building process. And the finished product is something to be proud of.

Click here for more photographs featuring some of our home designs.
The homes shown on this page were built by several different contractors. Over the years, we have worked with several excellent general contractors which we can highly recommend. If you are building or remodeling a home in San Diego or Riverside Counties, feel free to give us a call for a personal contractor referral.
View some specific style home designs:

Mediterranean home design

Spanish Mediterranean home design

English Tudor home design

Country French home design

Tuscan home design

Luxury estate home design
 You can search the web or the pages of this
site using the Google search box below.   
To return to our home page, click here.
Copyright 2007-2023 Minkler-House-Plans.com
All plans and photos are copyright protected. All rights reserved.