Minkler Building Design has been
creating quality house plans since 1973.

Designing custom house plans has been a way of life for Minkler Building Design since its inception in 1973. We are located in San Jacinto, California - about 25 miles north of Temecula in Riverside County. We have been at this location since April of 2002. From 1973 until 2002 we were located in Escondido, California in San Diego County.

We are a family owned and operated business and have built up a high-quality reputation with clients and builders alike. Through the years, nearly all of our work has been referred to us.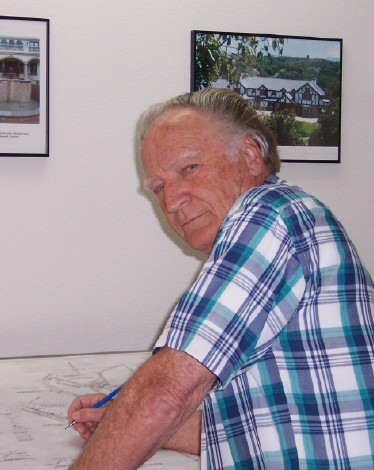 Bob Minkler started out as an estimator working for California Marble Company in Los Angeles in the late 1950's. He was frequently sent to homes in Beverly Hills and Bel Air to get measurements for the installation of marble in those hillside mansions. Over time, he developed a desire to pursue a career in home design. He was hired by Hedrick Company in Los Angeles and started out drawing plans for apartment buildings.

In 1964, he was offered a job drawing house plans for Larry Weir in Escondido. Larry was a designer and builder who specialized in adobe house plans. After working with Larry for some time and getting experience in home design, Bob was hired to do building design for Pala Mesa Village near Fallbrook, California. Upon completion of the Pala Mesa project, he then became the home designer for the Don Souther Company in Fallbrook. Adobe house plans were also a specialty of the Don Souther Company. In 1973, Bob decided to go into his own business and began working out of his home in Escondido designing and drawing house plans. Minkler Building Design was born.
Bob had established a number of business contacts with sub-contractors and also continued to be the designer for the Don Souther Company on a contract basis. Over the years, his reputation for delivering high quality custom house plans became known in the Fallbrook and Bonsall areas of north San Diego County. For a number of years, he was a member of the American Institute of Building Design (A.I.B.D.). He designed hundreds of homes in San Diego County alone over the years. Sadly, Bob passed away on July 1, 2021 at the age of 88 years. His wife Eileen currently lives in Menifee, California.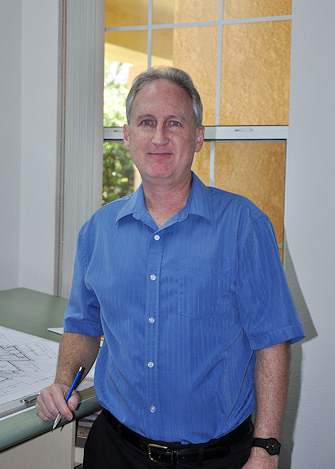 Steve Minkler is Bob's oldest son and began his working career at a local market in 1975 while in high school. He took drafting classes at school and also received plenty of help and encouragement from Bob at home. In 1977, Bob offered Steve a chance to leave the grocery business and go to work for him part-time while still attending high school. In 1978, Steve designed a house for his drafting class and entered it in the San Diego County Fair. It won a special award that year and helped convince Bob to hire Steve full-time after he graduated high school. Steve worked for his dad until taking over the business in 2001 when Bob semi-retired. Steve and his wife Karen moved from Escondido to San Jacinto (about 60 miles north) in April of 2002, and he currently operates the business from a home office.
Most of our work continues to be in San Diego County where we have been known for many years. However, we have also done a number of house plans in Riverside County (which is where San Jacinto is located). And we have even designed homes for clients in Colorado, Nevada, and Maui, Hawaii.

If you are thinking about designing and building a new home and would like to contact us, we can be reached at (951)654-9950. We would love to meet with you and see your property and building site. We will bring along a couple of house plans with us so you can see what a complete building set is like. There is no obligation or charge for us to meet with you and discuss your future home plans. If you would like to contact Minkler Building Design by e-mail, please fill out the "Contact Us" form below and click "submit". We hope to hear from you. Thank you for visiting our home design website!
Return to top of Minkler Building Design page.


To return to our home page, click here.
Copyright 2007-2023 Minkler-House-Plans.com
All plans and photos are copyright protected. All rights reserved.