More pictures of houses featuring
different home design styles.

We have created many different home design styles over the years. Sometimes, the exterior house design is a blend of two or three styles. For example, Spanish house plan exteriors are frequently blended with Mediterranean. Country French architecture is often mixed together with Tudor style architecture. And so forth.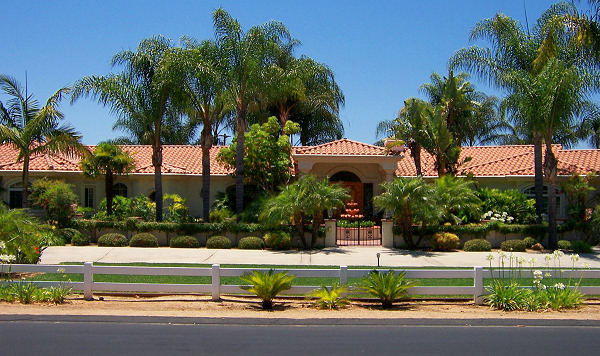 This home exterior is a mix of both Spanish and Mediterranean design. The house also features a front courtyard.
Entrance to the same home which features a circular driveway. Many of our finished homes are difficult to get good pictures of
once the landscaping has gone in (since it hides house details).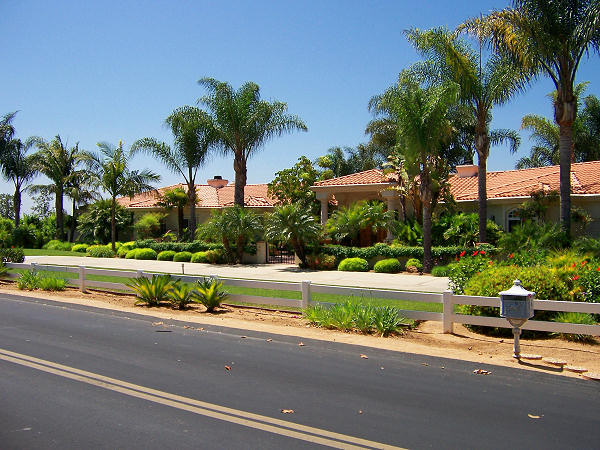 One more look at this Spanish-Mediterranean home.
The following two photographs show a more contemporary home design. Contemporary house plans frequently mix exterior styles to achieve the desired look or feel of the home.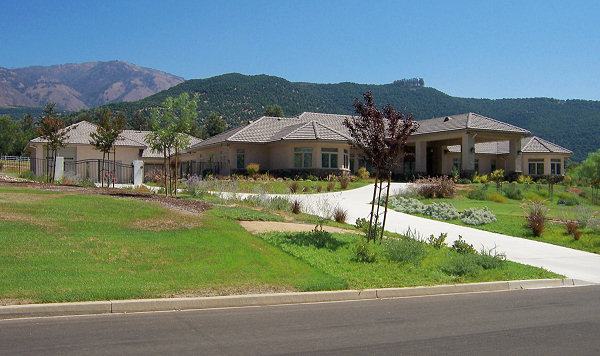 This large contemporary home is located in
beautiful Pauma Valley, California.
View of the house entry area which includes
a large drive-through Porte Cochere. 
The next home pictured was built in Fallbrook, California and is a traditional design which features roof dormers. Several home styles incorporate roof dormers into their design including Tudor architecture and Country French architecture. Sometimes the dormers on a one-story home are only decorative and open into an attic area. Other times they are fully functional and open into the room below - or maybe into a loft area above a room.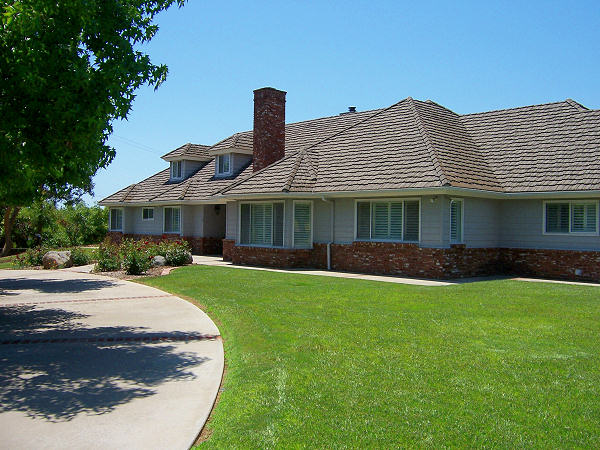 This siding and brick traditional home is a single-story design.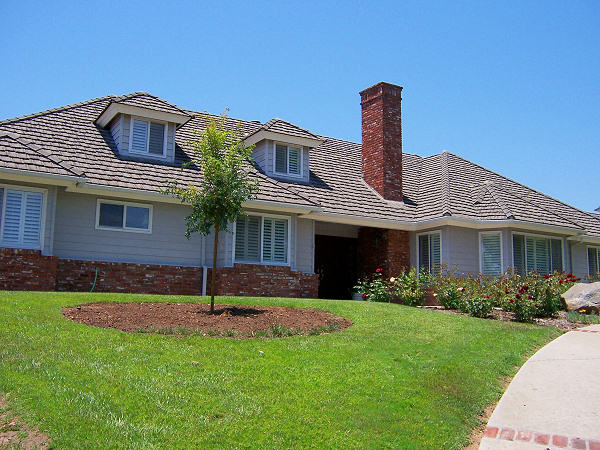 Another look at the roof dormers and popped-out
bays on this home.

We are planning to collect more photographs of homes we have drawn over the years and will add more photos to this site from time to time. Our house plan designs have featured a wide assortment of home design styles and we look forward to adding to that variety.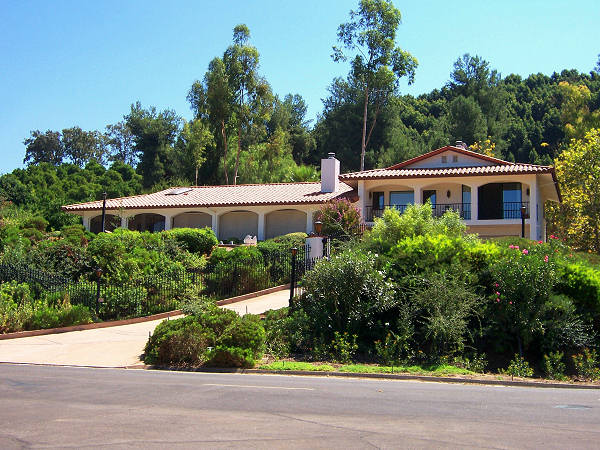 This is a contemporary split-level Spanish style home located in Pauma Valley, California. The garage sits under the elevated right portion of the house.
Click here to return to the first page of photographs featuring different home design styles.
View some specific home design styles:

Mediterranean home design

Spanish Mediterranean home design

English Tudor home design

Country French home design

Tuscan home design

Luxury estate home design
You can search the web or the pages of this
site using the Google search box below.

To return to our home page, click here.
Copyright 2007-2023 Minkler-House-Plans.com
All plans and photos are copyright protected. All rights reserved.