Luxury house plans feature custom
architectural designs and details.

Custom plans incorporate unique design ideas and details into a house, and a set of luxury house plans feature extra special design touches - both exterior and interior.
This home for our client features a large entry with a curved stairway. There are wide galleries which lead to each wing of the house. In these galleries are display cabinets, art niches and window seats.

Luxury home plans also feature various ceiling treatments in different rooms. From massive wood beam vaulted ceilings to more formal coffered ceilings. The family room in this home has a vaulted beam ceiling with a large ridge beam (16"x34") which spans more than 40 feet. Even the ceiling beam rafters in this room are large - 8x16's at a spacing of 48" on center.
This interior stone planter connects with a large boulder
which is between the family room and breakfast nook.
A view of the balcony outside the kitchen and breakfast nook area.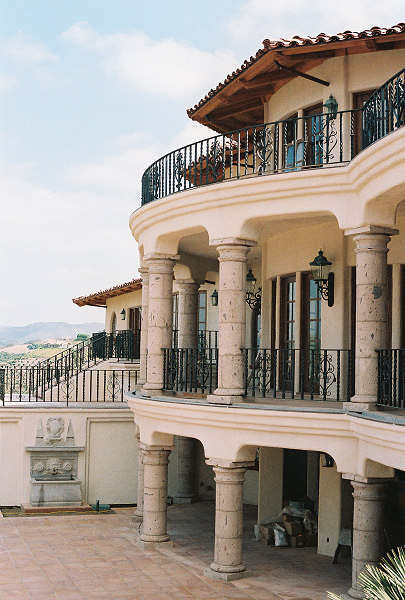 Vertical view of outdoor wall fountain and decks
overlooking the swimming pool area.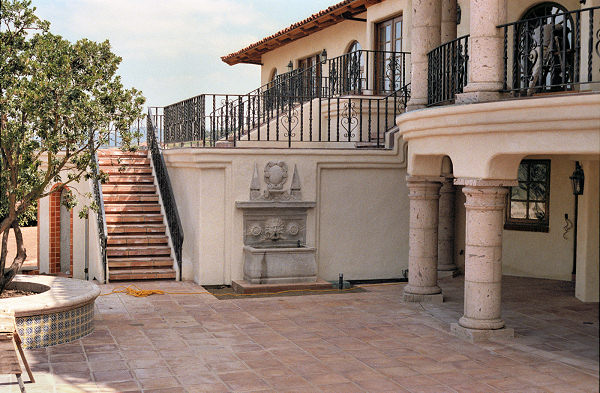 Horizontal photograph showing the same outdoor
wall fountain near the pool area.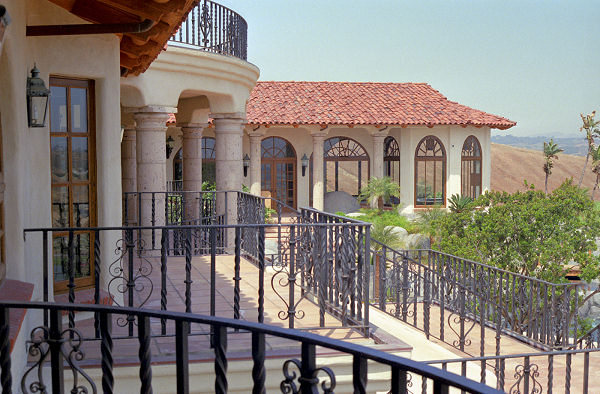 View looking toward the family room as
seen from the guest balcony.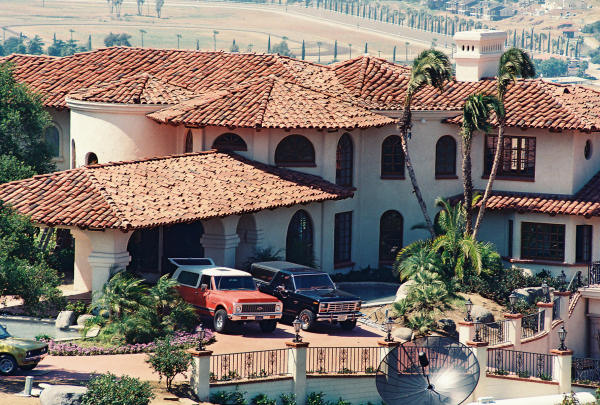 Drive-through Porte Cochere on the front of the house.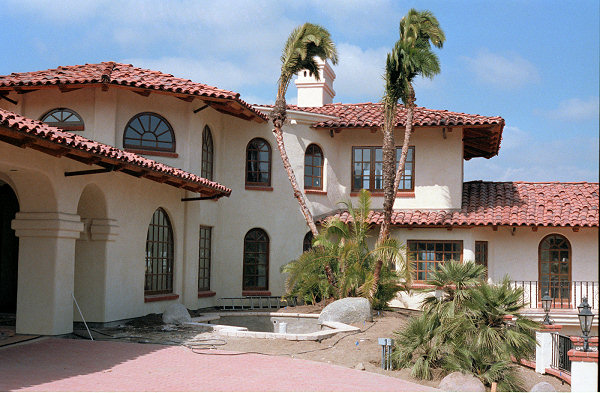 View of house near the entry area - pond being installed.
Luxury house plans can be found in any style of home. No matter which style is chosen, each set of dream home plans leaves its unique mark on the world.
Other luxury home building styles include:

Tuscan home design

Mediterranean home design

Country French home design
You can search the web or the pages of this
site using the Google search box below.
To return to our home page, click here.
Copyright 2007-2023 Minkler-House-Plans.com
All plans and photos are copyright protected. All rights reserved.