If you are thinking about building a
house, we have some unique custom
home designs available for you.


Building a house can be a wonderful experience, but it needs to start with a good design concept. Over the years, we have created hundreds of unique home designs for our clients. Some of these custom home designs (drawn in our preliminary plan format) are available for purchase on a USB flash drive (formerly on compact disc).

We are offering three different discs for sale. Each disc (or flash drive) contains 25 unique house designs featuring a detailed floor plan and a front elevation (originally drawn at one-eighth inch scale). Disc A contains 25 different home designs ranging in size from approximately 2,000 square feet up to 3,100 square feet. Disc B has 25 different designs of homes between 3,100 square feet and 4,000 square feet. And Disc C contains 25 different designs of larger homes ranging in size from around 4,000 square feet up to nearly 7,000 square feet.


All three discs are encoded in both PDF and TIFF formats. Clicking on the PDF files allows you to view and print the drawings on your own computer (requires Adobe Reader). Or you can take the flash drive to your local print shop and have full size drawings printed out for you (at one-eighth inch scale) using the TIFF or PDF files.


Money-back guarantee...

All of these discs come with a full 90 day money-back guarantee. If you are not satisfied for any reason, just send it back to us for a full refund.
Examples of these custom home designs are shown below. After purchasing a disc (or discs on a flash drive), you are free to use the designs just as they are - or to modify them in any way desired.


If you plan on building a house utilizing one of these designs and would like us to draw the working plans (or modify an existing plan), we would be happy to discuss that with you. Our phone number is (951)654-9950. Or you can take the designs to someone else and have them draw up the working plans for you.


Great for use as "idea seeds"...

These designs are great starting points to help spark your own creative ideas and talents. Using them as "idea seeds" can help you to design your own dream home. The process of building a house begins with lots of careful planning and good home design ideas.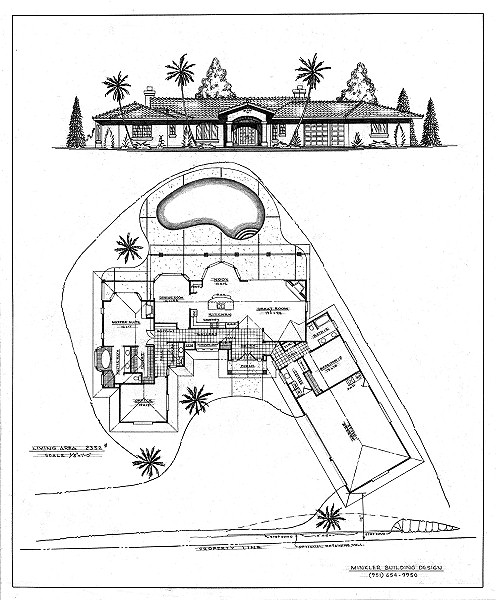 This is a 2,352 square foot home design drawn in our preliminary plan format. This plan is included on Disc A along with 24 other designs. If you are planning on building a house in this size range, there are many excellent designs to choose from on this disc.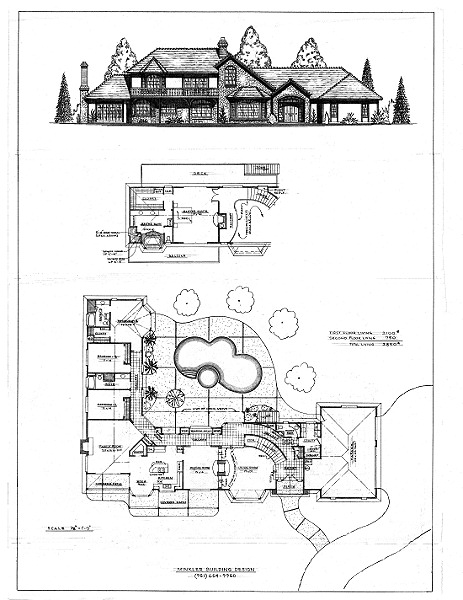 This 3,850 square foot home is included on Disc B. There are 24 more home designs on the disc ranging in size between 3,100 and 4,000 square feet. Over the years, this size range has proven to be very popular with our clients who were building a house.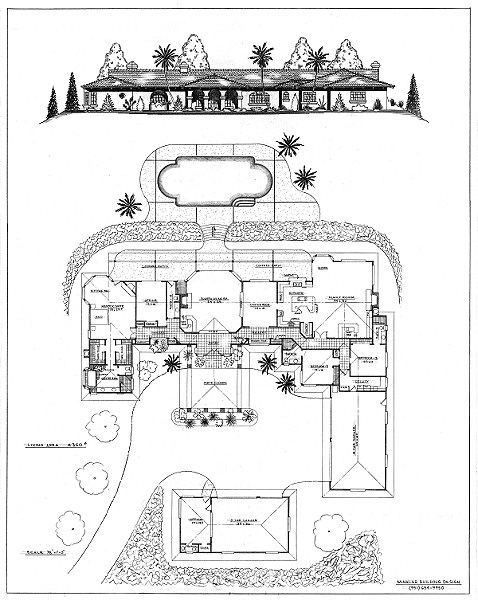 This home design is found on Disc C. It has 4,360 square feet and is one of 25 different house designs on the disc. All of these drawings were originally done by hand and are drawn at one-eighth inch scale when printed at full size.
The price of each individual disc is $29. If you order all three discs (a total of 75 unique custom home designs), the price is discounted to $75 for the complete set (only $1 per design!). We will pay the postage costs in the U.S. and Canada (for postage costs to other countries, please use our Contact Us form on our "About Us" page and request this information).


For your convenience, we accept all major credit cards through PayPal (you do not need to have a PayPal account to use this). Or, if you prefer, you can send a personal check or money order made payable to:

Steve Minkler
930 Cypress Drive
San Jacinto, CA. 92583

If you send a check or money order, just note which disc (or discs) you want to order and we will send them to you (Note: California residents please add 8.75% sales tax).


To purchase a disc on a USB flash drive (or plural discs) using a credit card, click on the "Add to Cart" button below the disc that you want to order. You will be taken to a secure PayPal ordering page where you can review your selection (or selections if more than one) and finalize your order.


We will process all orders received quickly.


Remember, if you are not satisfied with the discs for any reason, you may return them for a full refund anytime within 90 days of purchase.


Disc A (25 custom home designs from 2,000 to 3,100 sq. ft.) - $29.00
Disc B (25 custom home designs from 3,100 to 4,000 sq. ft.) - $29.00
Disc C (25 custom home designs from 4,000 to 7,000 sq. ft.) - $29.00
All three Discs (A, B & C - a total of 75 custom home designs) - $75.00
If you are ordering multiple items, you can view them here:
Starting out with a good quality custom home design is the best way to assure yourself of a pleasant building experience. Building a house without a solid and well-planned design often leads to future problems and difficulties during construction. A good design is the foundation and support for your entire home building journey.
To return to the top of "building a house" page, click here.


To return to our home page, click here.
Copyright 2007-2022 Minkler-House-Plans.com
All plans and photos are copyright protected. All rights reserved.